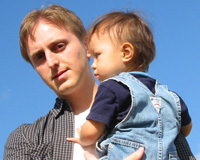 This article is about the game developer Seth A Robinson. For the article about the in-game Seth click
here.
Seth Robinson has been developing games since the 80's and has throughout the years made a bunch games for his company RTSoft. Their most sucessful game so far is Growtopia, then Legend of the Red Dragon, even though most dinkers see Dink Smallwood as his best game, of course.
Ad blocker interference detected!
Wikia is a free-to-use site that makes money from advertising. We have a modified experience for viewers using ad blockers

Wikia is not accessible if you've made further modifications. Remove the custom ad blocker rule(s) and the page will load as expected.